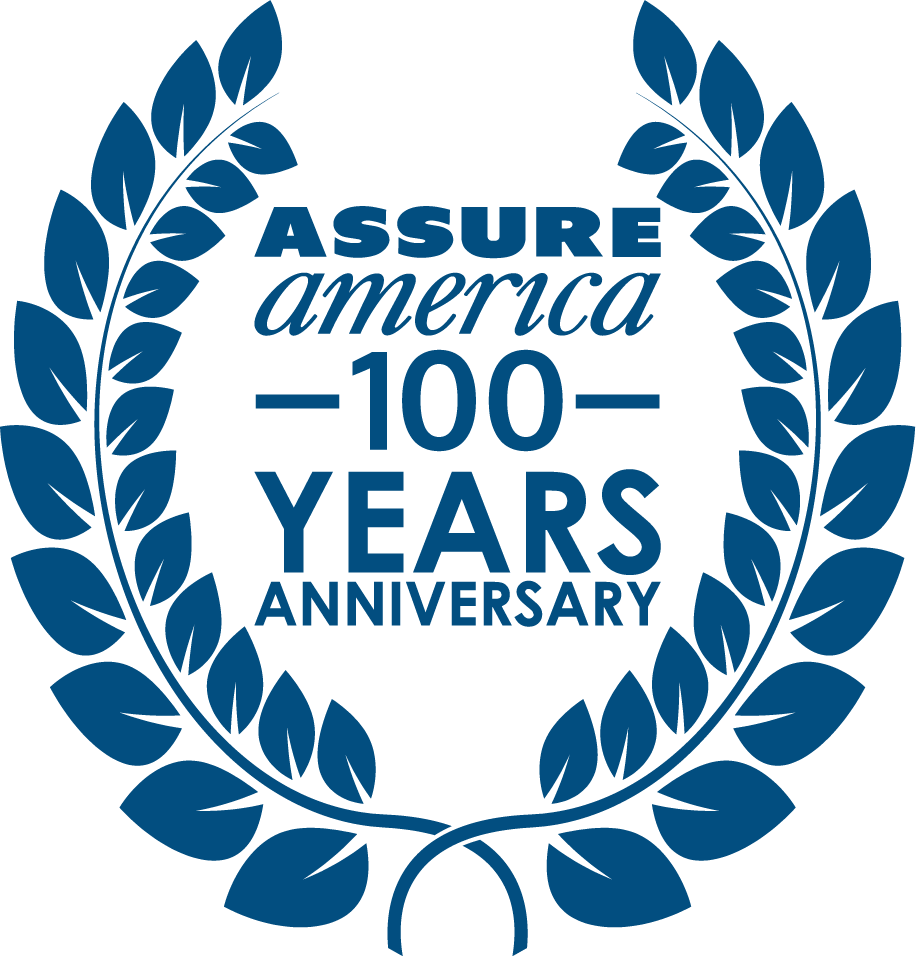 WEIRTON, West Virginia— When Joseph S. Tairiol immigrated to America, he came equipped with a plan and the motivation to make it happen.
A century later, Tairiol's vision—to be the premiere source for technical insurance knowledge and expertise—comes to fruition every single day. This year, Weirton, W.Va.-based Assure America Corp. marks 100 years of serving the insurance needs of thousands of people across the Ohio Valley region.
The company started when Tairiol, seeing potential in the growing community of Weirton, founded the J.S. Tairiol Co. on Dec. 26, 1920. He started out buying and selling real estate to businesses and individuals in the Ohio Valley who were fueling the steel boom. Later, as Weirton grew into a prosperous industrial center, Tairiol expanded his company by offering insurance and financial products to his real estate clients as an added service.
Tairiol soon became a crucial player in the development of Hancock County in the state's northern panhandle, and his success is credited in part to his unique approach to business. He was adamant about educating his clients and protecting them from risk, providing the foundation for Assure America's mission today: to protect clients from the financial consequences of an accidental loss. He treated his clients with respect, and his business philosophy was one built on honesty, competency and fairness. To this day, that is Assure America's Code of Ethics.
"His record for work, his ability as a salesman, his resourcefulness as a promoter, his integrity as a business man have been the contributing factor in his unusual success," read a 1926 newspaper article spotlighting Tairiol.
Tariol's son-in-law, Matthew Magnone, joined the family business in the 1950s. By 1990, Tairiol and Magnone passed down their experience to a third generation. Under the leadership of Magnone's son, Matthew A. Magnone, the company grew into a regional insurance agency serving clients in multiple states, and the J.S. Tairiol Co. was renamed Assure America Corp.
Magnone said while today's society often operates in an impersonal, electronic environment, the face-to-face values that his grandfather laid as the cornerstone of the business in 1920 are still practiced by the third generation of family and employees at Assure America.
"My grandfather would have been proud of the growth and success of his company, but even more proud of the character and integrity that remain in place today," Magnone said.
Like his grandfather and father, Magnone believes that a company and every one of its employees must treat people with honesty, competency, respect and fairness. He also believes very strongly in serving the community and, as a result, he founded two programs: The Vision Improvement Endowment for West Virginia (VIEW) and the Arts Youth Education Program (AYEP).
The VIEW program is a business-to-business community development program that provides incentives for businesses to upgrade or maintain their physical property. The intention of the program is to improve the perception of business districts and instill a sense of community pride by making physical improvements.
The AYEP program provides support to schools, museums, music/dance companies and private organizations to help youth embrace the arts. Its primary goal is to inspire children to find their passion, and the program also offers opportunities to educate young people about a range of safety topics. As part of the program, area children have been able to participate in special programs and outings with guest speakers and open forums.
In 2018, Assure America was named an Erie Insurance Giving Network Agency of the Year for its commitment to ongoing community service. The Giving Network Agency of the Year Award recognizes agencies demonstrating extraordinary community involvement efforts.
Assure America offers a full line of property/casualty insurance products, including auto and homeowners insurance, as well as commercial and life insurance. As an independent insurance agency, Assure America underwrites insurance in nine states with locations West Virginia, Pennsylvania, Ohio and Kentucky. For more, visit assureamerica.com.