Assure America Corp. Receives Bronze Life Recognition Award from Erie Insurance
8/2/2018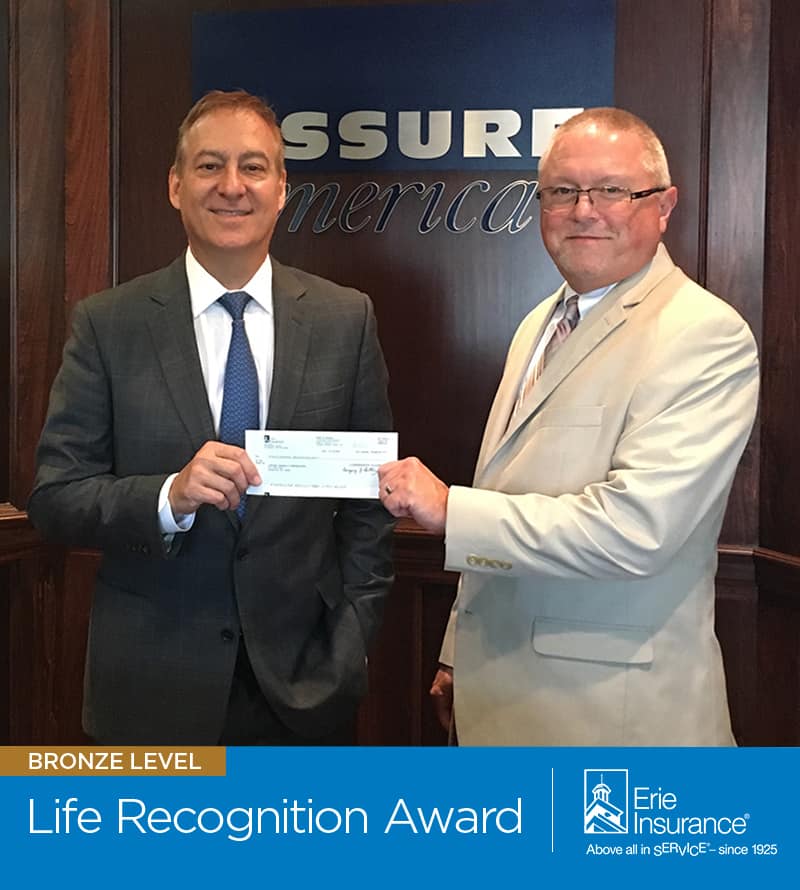 Assure America Corp. is proud to join a select group of agencies honored by Erie Insurance with the 2018 Bronze Life Recognition Award. We are thrilled to be recognized as a top life insurance producer in West Virginia.
"Receiving this award is a great accomplishment, and we believe that it is proof of our commitment to providing our customers with the best life insurance coverage possible," said Assure America President/CEO Matthew Magnone.
"We are very proud to receive this award and want to give a big thank you to our customers; our Life Sales Manager Billy Aliff; and our District Sales Manager Greg Hoffman. We would not have been recognized without you."
Assure America offers a full line of personal insurance products as well as commercial and life insurance products from Erie Insurance. Contact us to discuss your insurance needs.
For a life insurance quote, please visit our life insurance page or give us a call at the office nearest you.