Assure America sponsors movie outing
10/19/2017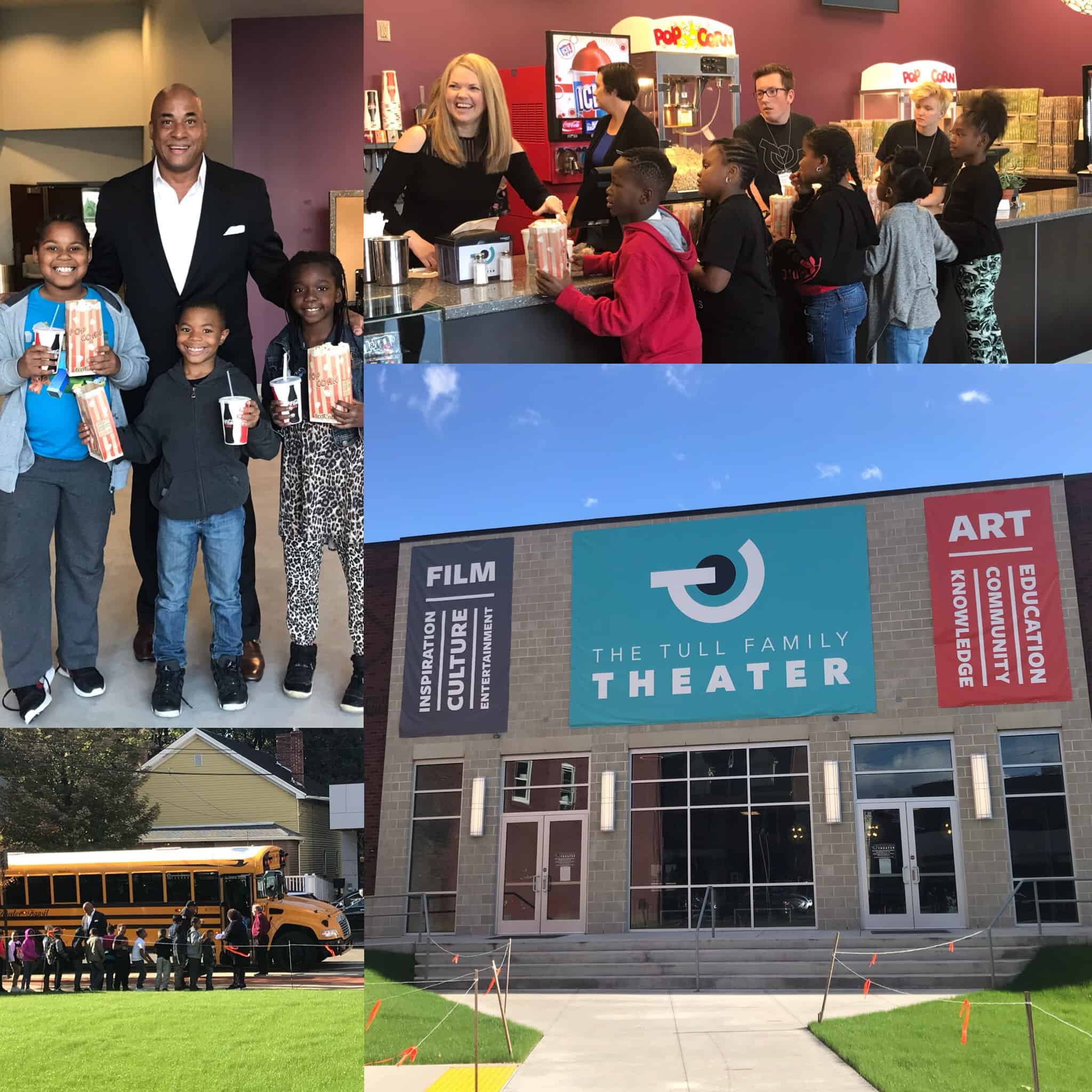 (Weirton Daily Times)
SEWICKLEY, Pa. – Assure America Corp. helped give children an educational and cultural experience by funding an outing many people might take for granted: A trip to the movies.
The Weirton-based company partnered with the Tull Family Theater and the Boys 2 Men outreach program to provide a full cinematic experience including transportation, tickets, popcorn and beverages for the children.
"It's our understanding that some of these elementary school kids have not had the opportunity to enter a cinema before," said Carolina Pais-Barreto Thor, executive director of the nonprofit, independent theater in Sewickley. "Cultural arts strengthen many skills, and we are thrilled to be able to share this exciting experience with our latest young patrons. Outreach programming with partners like Assure America and Boys 2 Men makes the arts accessible across our region."
About two dozen children were treated to a screening of "Despicable Me 3" on Monday. Afterward, Eric M. White, principal at EMW Capital, led an interactive discussion to expand on underlying themes of the film, including goal-setting.
"This is a tremendous opportunity to have (children) get outside their environment and community and interact with other children and caring adults," said John Thomas, an organizer for the Boys 2 Men program. "This will improve their social interaction and communication skills. Establishing meaningful relationships is an important part of children's growth."
Matthew Magnone, Assure America president and CEO, said that funding outings through Assure America's Arts Youth Education Program is part of the foundation of the company.
The goal of AYEP is to provide hope to youth who would not typically have the opportunity or resources to explore the arts, Magnone said. Through Assure America's $25,000 endowment, the program provides support to schools, nonprofits, youth groups, student groups and other organizations to help youth embrace the arts, engage in thoughtful conversation and enhance their knowledge about the world.
AYEP's curriculum provides school-aged children with access to various venues of visual arts, music, literature and theater. The program accomplishes this through on-site experiences, instruction and introspective debate, with the latter providing the undercurrent for intuitive thought, emotional connections and deeper understanding, Magnone said.
"Assure America is proud to fund an outreach program to expose youth to the arts," Magnone said. "Creative thinking inspires life, embeds hope and challenges the status quo. Through events like this, we can provide children with the means to experience the arts and, in turn, spark a passion – whatever that passion might be."
While the arts offer a wide spectrum of inspirational and educational opportunities, several of AYEP's qualified applicant programs are: writing, poetry and literary lectures; art exhibits, galleries and museums; photography exhibits; music concerts including the symphony, jazz, blues and other genres; movie theaters and plays; fashion exhibitions; and ballet and other dance troupes
All submissions are evaluated on the quality of the program and the value of its goals, Magnone said. Namely, "Can the experience make a difference in the life of a participant? Will the event inspire participants to make a difference in the lives of others?" After the event, participants are encouraged to write a letter recapping their experience and what values they learned.
Assure America Corp. was founded in 1920 with the mission to protect clients from the financial consequences of an accidental loss. Education is a key component of Assure America's operating strategy, and the company currently represents more than 10,000 policyholders. As an independent insurance agency, Assure America has locations in Chester, Weirton, Wellsburg, Steubenville, Pittsburgh and Louisville, Ky. For information, visit assureamerica.com.
The Tull Family Theater, a 501(c) (3) Pennsylvania nonprofit, is a film-based arts organization created to strengthen cultural, educational and entertainment experiences in the region, and is supported by private, public, corporate and foundation funding. The theater counts among its donors Allegheny Regional Asset District, Huntington Bank, Esmark and the Bouchard Family; more than 500 individuals and patrons.
The Boys 2 Men program is offered by the nonprofit Family Life Center of the Church in the Round in Aliquippa, Pa., which provides mentors who give children extra support and structure. The program is led by Bishop Bernard Wallace and former Aliquippa School District Superintendent John Thomas.