Nearly 70 Children Participate In Assure America's AYEP Event
6/11/2019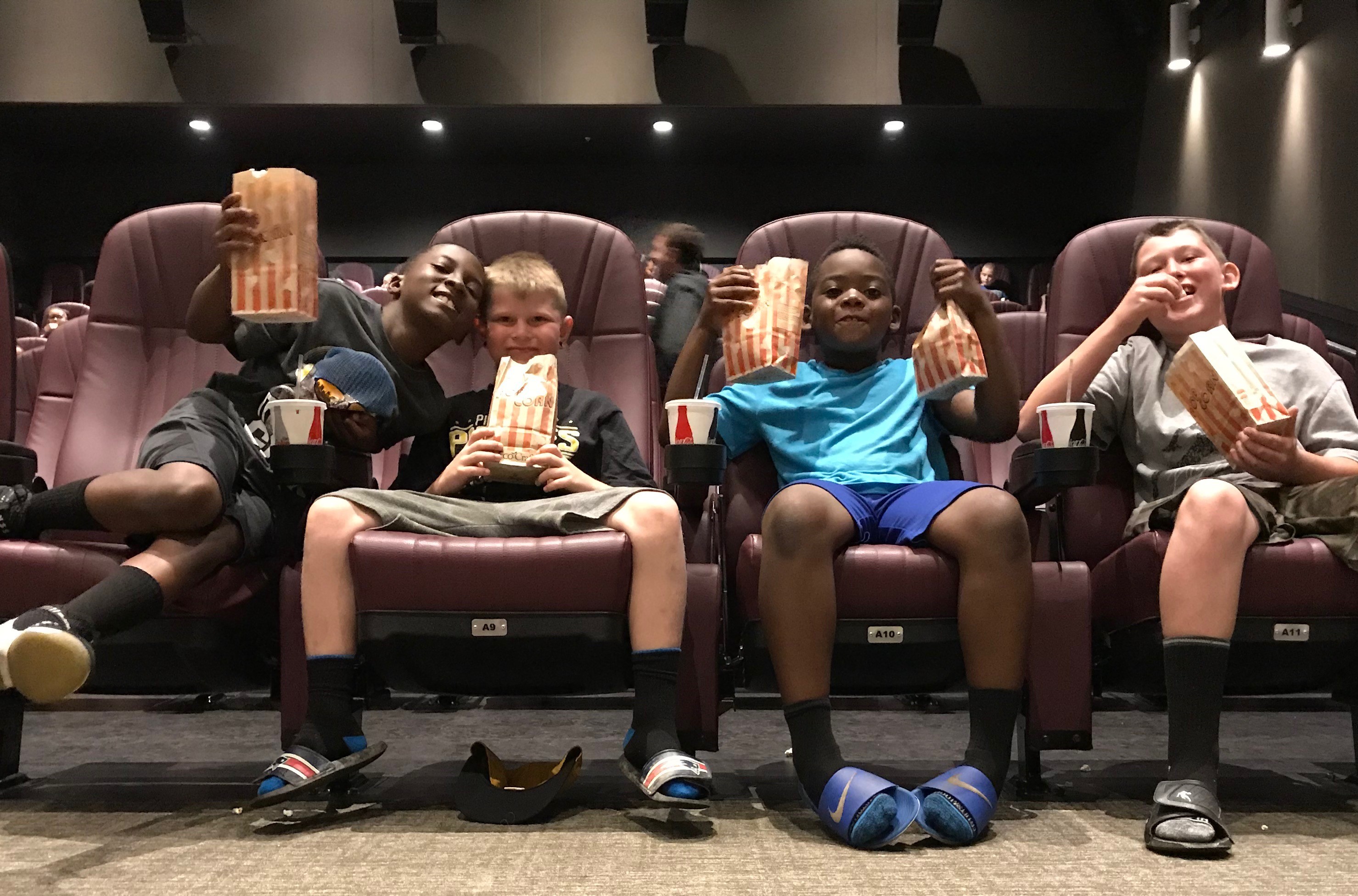 SEWICKLEY, Pennsylvania -
Nearly 70 children celebrated on June 10 with a special screening of "The Secret Life of Pets 2" at The Tull Family Theater as part of Assure America's Arts Youth Education Program (AYEP).
The goal of AYEP is to provide hope to youth who would not typically have the opportunity or resources to explore the arts. Through Assure America's $25,000 endowment, the program provides support to schools, nonprofits, youth groups, student groups and other organizations to help youth embrace the arts, engage in thoughtful conversation and enhance their knowledge about the world.
AYEP's curriculum provides school-aged children with access to various venues of visual arts, music, literature and theater. The program accomplishes this through on-site experiences, instruction and introspective debate, with the latter providing the undercurrent for intuitive thought, emotional connections and deeper understanding.
Assure America Corp. was founded in 1920 with the mission to protect clients from the financial consequences of an accidental loss. Education is a key component of Assure America's operating strategy, and the company currently represents more than 10,000 policyholders. As an independent insurance agency, Assure America has locations in Chester, Weirton and Wellsburg, West Virginia; Steubenville, Ohio; Pittsburgh, Pennsylvania; and Louisville, Kentucky.
The Tull Family Theater, a 501(c) (3) Pennsylvania nonprofit, is a film-based arts organization created to strengthen cultural, educational and entertainment experiences in the region northwest of Pittsburgh. Supported by diverse revenue streams from private, public, corporate and foundation funding, the theater counts among its donors Allegheny Regional Asset District, Huntington Bank, Esmark and the Bouchard Family, more than 500 individuals and its patrons. Their support helps to sustain and expand programming at an independent cinema in Sewickley offering two screens and an event/performance space.
If you know a group or individual that should be considered for an AYEP award, learn more by clicking here.