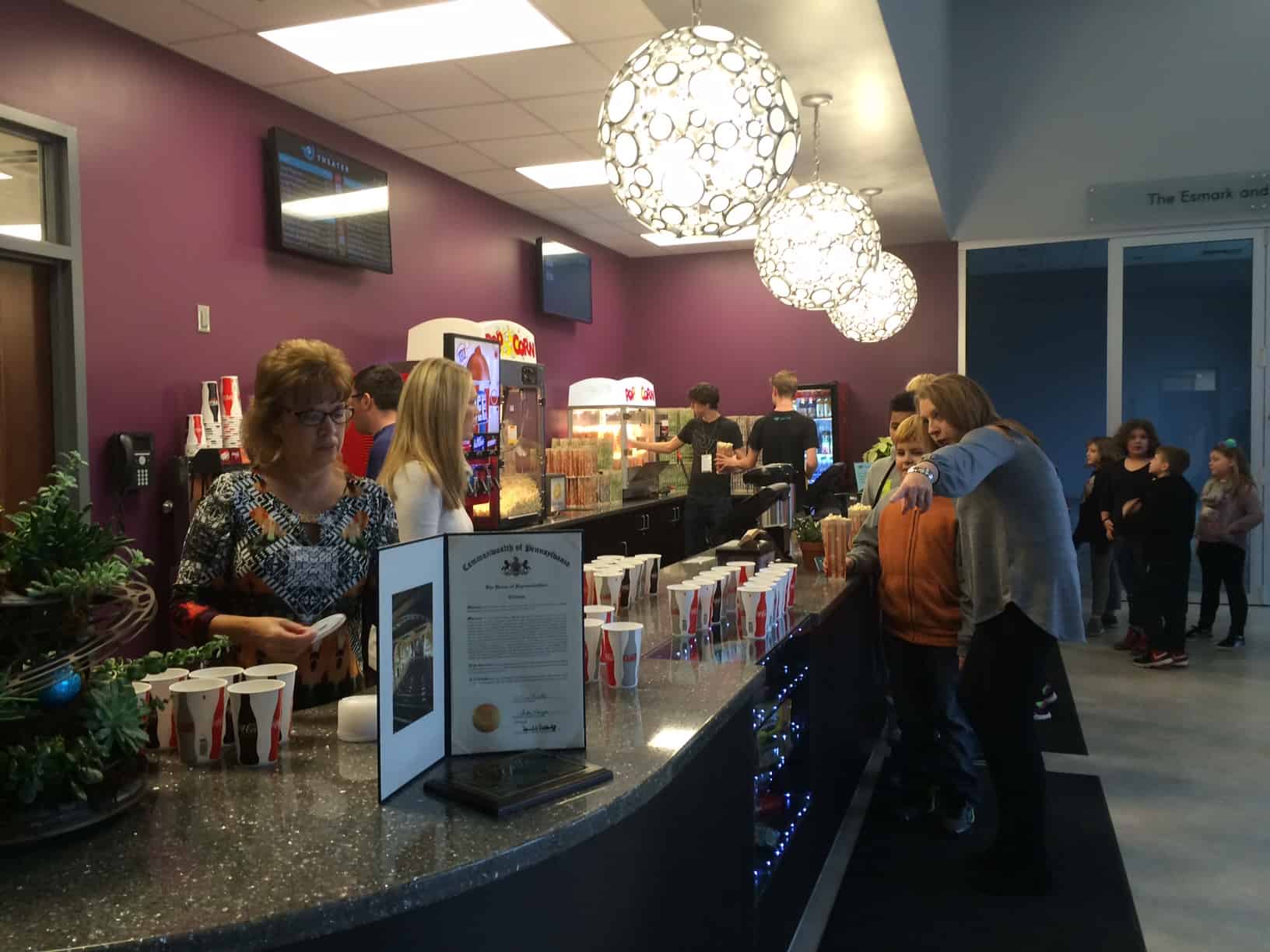 SEWICKLEY, Pennsylvania—With the holiday season in full swing, dozens of children enjoyed a special treat with a festive trip to the movies on Monday.
Through Assure America Corp.'s Arts Youth Education Program (AYEP), a group of about 50 children from Coraopolis Youth Creations were transported to The Tull Family Theater in Sewickley, Pennsylvania, for a screening of the dazzling, music-rich film "Coco." The new Disney-Pixar animation tells the story of a Mexican boy who dreams of being a professional musician while focusing his adventures, traditions and his relationship with his family.
Assure America President Matthew Magnone said it's important for children to have their own family traditions.
"We hope this film inspires children to introduce their own families to new traditions which they will one day pass on to their own children," Magnone said. "It is our hope that events such as this motivate children to be creative and, in turn, develop stronger relationships with their loved ones. We hope that all children can find their dream, set goals to achieve it, and share their journey with others."
---
RELATED: Assure America Community Outreach Program Works to Inspire, Motivate Children Through the Arts
---
After seeing the movie, children learned more about Mexican traditions with Marcella Razo, a woman who grew up in Leetsdale, Pennsylvania, in the 1960s and still visits relatives in Mexico every year. Razo, an accounting professional in Beaver County, regularly shares her heritage with students in her community.
"It's a remarkable experience for our students, especially at this time of year," said Lucinda Wade, executive director of Coraopolis Youth Creations. "We are grateful for Assure America and The Tull Family Theater for including our students in this opportunity. I'm sure all of the kids will be thinking about the event as they take part in their own family's holiday preparations."
Outreach programming is part of the nonprofit Tull Family Theater's mission to strengthen cultural options northwest of Pittsburgh.
"By underwriting programs for youth, Assure America is increasing the reach and benefits of the arts in areas beyond the urban core," said Carolina Pais-Barreto Thor, executive director of the theater. "We are honored to join them and our nonprofit partners in making quality cultural opportunities more accessible outside of the city."
Assure America Corp. was founded in 1920 with the mission to protect clients from the financial consequences of an accidental loss. Education is a key component of Assure America's operating strategy, and the company currently represents more than 10,000 policyholders. As an independent insurance agency, Assure America has locations in Chester, Weirton and Wellsburg, West Virginia; Steubenville, Ohio; Pittsburgh, Pennsylvania; and Louisville, Kentucky. For more, visit assureamerica.com.
The Tull Family Theater, a 501(c) (3) Pennsylvania nonprofit, is a film-based arts organization created to strengthen cultural, educational and entertainment experiences in the region northwest of Pittsburgh. Supported by diverse revenue streams from private, public, corporate and foundation funding, the theater counts among its donors Allegheny Regional Asset District, Huntington Bank, Esmark and the Bouchard Family, more than 500 individuals and its patrons. Their support helps to sustain and expand programming at an independent cinema in Sewickley offering two screens and an event/performance space. TheTullFamilyTheater.org.
Coraopolis Youth Creations is a nonprofit organization Coraopolis Youth Creations is a nonprofit organization Coraopolis Youth Creations is dedicated to strengthening families and building community through youth enrichment with an emphasis on social, cultural, educational and physical programming. www.youthcreations.net.