By Erie Insurance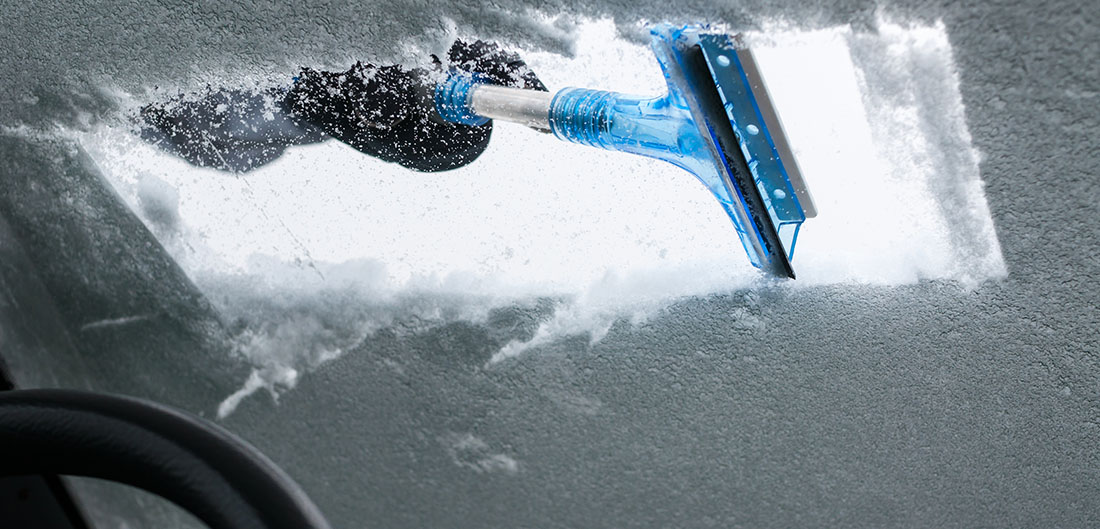 Even people who love winter do not enjoy one of the season's most unpopular jobs: clearing snow and ice off their cars.
The good news is that the job can be made easier by following a few simple tips. They include:
Turning on your front and rear defrosters as soon as you start clearing. If you have a push start, now is the time to take advantage of it.
Give yourself more time than you think. This can be a tough job, and you may need a break or two after scraping away at ice for a long stretch of time.
Don't pull on frozen windshield wipers! This could totally ruin them. Instead, use an ice scraper to chip away at the ice and give the car defroster time to do its job.
Avoid hot water. Pouring hot water on ice-cold glass can cause the glass to break. (Plus, the puddle it leaves behind can lead someone to suffer a nasty spill.)
Use a proper snow brush. Shovels and other brushes not marketed for safe use on cars can leave behind scratches.
Start from the top. Clear snow from the the roof and work your way down—clearing the top part of the car later could undo the work you did on the bottom half of the car. And you can't drive around with a roof full of snow anyhow.
Consider using a deicing spray. Commercial-grade sprays can make the job faster and easier.
Blow through a straw to let your breath melt a frozen lock. Another option is to apply a bit of hand sanitizer to your key and the door lock.
Of course, the best way to deal with winter is to park your car in a garage or carport. If that's not possible, try taking these steps beforehand.
Place socks over your windshield wipers and pop them up. This will help prevent them from freezing.
Put plastic bags over mirrors. Use rubber bands to secure them into place.
Spray a little cooking oil on rubber seals. This will help prevent them from sealing doors shut.
Apply ice prevention spray on windows. You can find this product at auto specialty stores.
Cover your windows. A piece of cardboard, towel or folded sheet can help prevent ice from forming on your windshield.
Face your car east. In for the night? Then try to park your car facing east so the rising sun can help melt the snow and ice.
Clearing snow and ice off your car isn't the most fun job, but it helps keep you and other drivers safe.