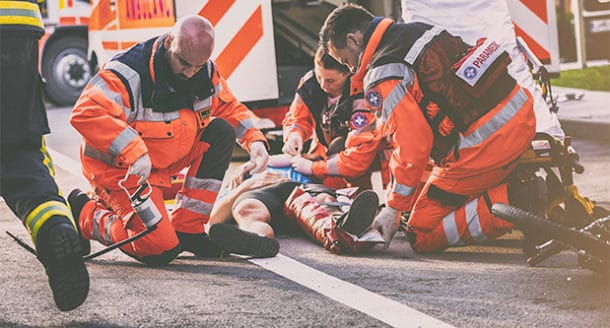 According to research found by AAA Foundation for Traffic Safety, more than one hit-and-run crash happens every minute in the U.S. Not only that, but the deaths that result from hit-and-run crashes have steadily increased from 2009 to 2016 by 60 percent, with 2,049 deaths in 2016 alone. These numbers are staggering, and they beg the question, "What can we do to avoid being involved in a hit-and-run?"
In order to decrease the chances of being involved in a hit-and-run, drivers should be aware of pedestrians. Pedestrians can act in an unpredictable manner and, without notice, walk into the middle of the road at any time. Drivers should also be cautious of young children. They are easier to miss, so be sure to watch out for areas like school zones, playgrounds, bus stops and intersections. Drivers also need to be patient when attempting to pass a pedestrian or cyclist. Give them space and keep an eye out for them at all times. Finally, drivers should be vigilant and always yield to pedestrians, regardless of where they cross the road (crosswalks or not).
Every state in the U.S. has laws against leaving the scene of a crash. The penalties for doing so depend on the severity of the crash. This includes factors such as property damage, injury, serious injury and fatality. The penalties can range from large fines to loss of driver's license to even time spent in prison.
There are duties that a driver involved in a hit-and-run must adhere to. The driver must assist the injured person and call 911 immediately. The driver must also be sure to make the scene noticeable to approaching drivers. He or she can do so by using hazard flashers, flares and reflective triangles. If possible, it would be even better if the driver can move the vehicles out of the way of other traffic. The last duty the driver must adhere to is to make sure they have called the police and filed a report.
By passing on this information and increasing awareness of hit-and-run deaths, precautions, and duties, we are all taking steps in the right direction and hopefully preventing possible future hit-and-run deaths.
If you're interested in getting financial protection in the unfortunate case that you are injured in a hit-and-run crash, please call one of our professionals at Assure America at any of our locations: Weirton, Wellsburg and Chester in West Virginia; Steubenville, Ohio; Louisville, Kentucky; or Pittsburgh, Pennsylvania.