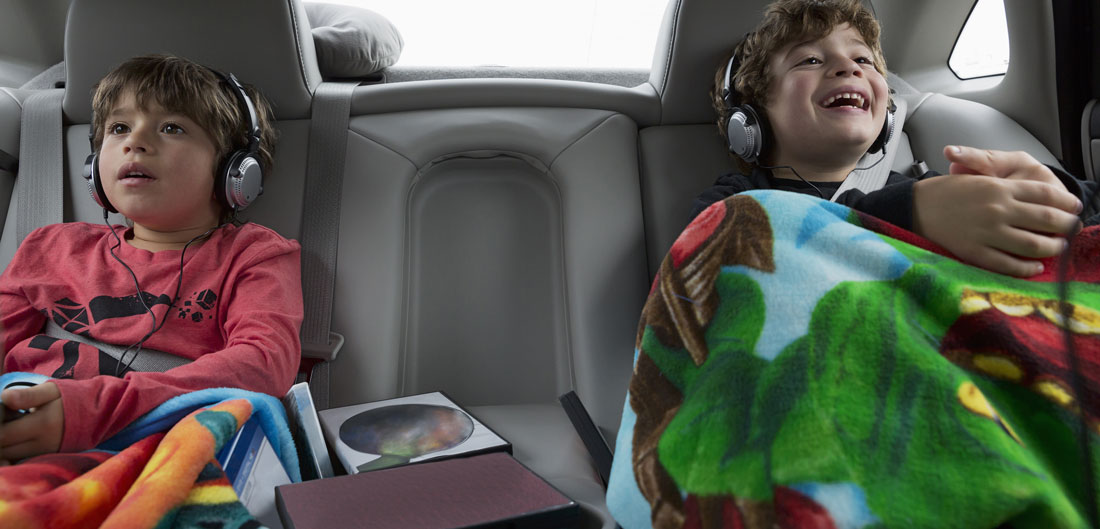 With the holiday season in full swing, many families will head out on road trips over the next several weeks. But if you've ever taken your family on a long trip of any kind, you may have heard the typical "Are we there yet?" and "I'm bored!"
Kids, for the most part, have shorter attention spans than adults, which sometimes makes it difficult for parents to entertain children for long periods of time—and spending long hours in the car with kids can very well be one of those times.
Don't worry, though, we have a few ideas before you go on that holiday vacation:
A technological advantage. The advancement of technology has made it so that there are more fun ways to pass time than ever before. For one thing, there are countless video games that kids could play on any portable device. If your kids like to read but get car sick when they try to read in the car, you can get a device that plays audio books. At the very least, there are always headphones your kids can use for listening to their own music when they don't like what everyone else in the car is listening to.
Go outside and play during breaks. When you need to stop for a bathroom break or to get gas, maybe take 10 or 15 minutes to throw a ball or Frisbee around. That way, everyone can loosen up after sitting for hours on end.
Play a game. It might be traditional or cliché, but that's because it works. Try making up a game that everyone in the car can play. "I Spy" is a classic way to pass time in a long car ride. There's also "Word Rhyming," where someone chooses a word and someone else has to say a word that rhymes with it. This keeps on going until someone messes up.
Prepare a kit for each of your kids. Every kid has their own interests and hobbies. Odds are, your kids are into different things. If one of your kids likes to read or do crossword puzzles, you can pack a kit for him/her with those things in it. Likewise, if another one of your kids likes to draw and play video games, you can pack a notebook, pen, and portable gaming device.
Hopefully, these tips help you on your journey with your family. Who knows, maybe some of the best memories you make will be on the road.
For all of your insurance needs, call one of our professionals at Assure America. We have locations in: Weirton, Wellsburg and Chester in West Virginia; Steubenville, Ohio; Louisville, Kentucky; and Pittsburgh, Pennsylvania.
Source: https://www.erieinsurance.com/blog/summer-road-trips