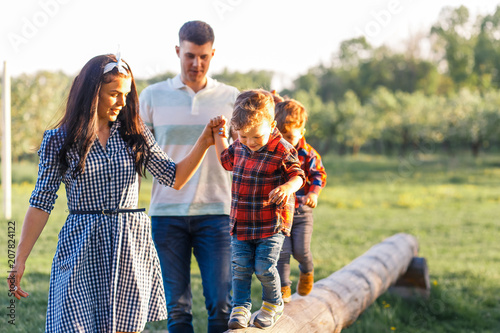 By Erie Insurance
Life insurance: It's not exactly the kind of topic that comes up during family dinner. No one really wants to talk about the death of a loved one. But when it comes to securing your family's financial security, it's a conversation that needs to happen.
The fact is, there are many things about life insurance that people don't know.
Find out what people had to say about the cost of life insurance and their reasons for (or against!) buying coverage in the new national survey from Erie Insurance.
Life Insurance: It's More Affordable Than Most People Think
When asked why they don't have life insurance, almost four in 10 (38%) said it would be too expensive. However, survey results show most people probably overestimate the cost.
For example: With Erie Family Life, a 20-year, $250,000 term policy would cost roughly $200/year for a healthy 30-year-old man and $185 for a healthy 30-year-old woman.
When asked to estimate the cost, more than half of respondents (56%) said that policy would cost $300/year or more, including 10% thinking it would be $500/year. A full 11% more than doubled the actual cost, estimating the cost at more than $500/year.
The good news? Life insurance is probably more affordable than you think. Estimate your coverage with our life insurance calculator, or talk to a local Assure America agent who can provide you with a customized quote based on your specific circumstances (and budget).
Top Reasons and Motivations for Having Life Insurance
So why do people buy life insurance, anyway? It's not for you – it's for those you leave behind.
The survey asked life insurance policyholders to list their top one or two reasons for buying this coverage.
The top answers were:
To have money to leave as an inheritance for loved ones: 37%
So my loved ones would have money to pay for my funeral expenses: 37%
So my spouse and/or children would have enough money to maintain our current standard of living without my income: 32%
So my loved ones could pay my debts: 17%
So my spouse and/or children could keep our current home: 10%
See more surprising facts and statistics about life insurance in the infographic of survey results.
More coverage questions? Check out these related blog stories:
Life Insurance and Health Conditions
When you're looking to buy life insurance, how does your overall health come into play?
Survey says: The majority of people know that certain health conditions affect the price of a life insurance policy, but there is some uncertainty. When asked if high blood pressure can impact the price of your policy, 65% of people accurately said that insurance companies consider that when determining a rate. Others (20%) weren't sure, while 15% incorrectly assumed high blood pressure doesn't affect your rate.
Many people were also unsure about how a history of cancer might affect someone's ability to get life insurance. Almost one in five (19%) think a person who has had cancer cannot get life insurance, while 37% don't know whether they could or not.
In fact, cancer, along with other past serious conditions like a heart attack or stroke, often will not automatically disqualify a person from getting life insurance. Erie Insurance considers the type and severity of the illness, the time that has elapsed since the diagnosis, and current medications or treatment regimen when determining if a person is eligible for a life insurance policy.
Who are the Most Common Life Insurance Beneficiaries?
According to our survey, most people name their spouse (59%) or child/children (38%) as their life insurance policy beneficiaries. However, some people want to take care of their furry friends who are left behind. Surprisingly, 10% listed their dog as their beneficiary while 4% listed their cat!
Generally speaking, a person cannot literally name a pet as a life insurance beneficiary. This is because, legally speaking, pets are considered property and are unable to sign off on legal documents.
Learn more in our related blog story: How to Choose a Life Insurance Beneficiary.
Affordable and Flexible Life Insurance Coverage
"Just as with any type of insurance, what's right for your neighbor may not be right for you," said Lou Colaizzo, senior vice president, Erie Family Life. "Your agent can help you determine the best life insurance policy for you and your family based on your individual circumstances and needs."
Erie Family Life offers the right coverage and flexible options, helping you build a policy now and adaptable later. For more life insurance click here to find an Assure America agent near you and start the conversation. Contact us today!