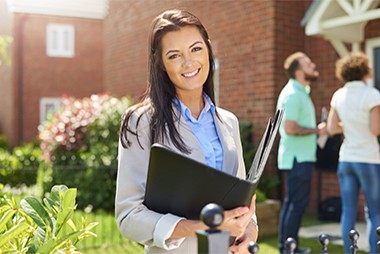 Teaching a teenager to drive can be one of the scariest things a parent has to do.
Most states require that teenagers drive 40 hours or more with a supervised adult riding in the passenger seat. During that time, parents do a great job teaching their children how to get a basic handle on maneuvering the vehicle. However, according to research done by Dennis Durbin of the Center for Injury Research and Prevention at the Children's Hospital of Philadelphia in 2014, 54 percent of teens are still making critical mistakes in a 19-mile driving assessment (even after six months of supervised practice). These mistakes consist of things like hitting a curb, running a stop sign, and crashing into oncoming traffic.
For the first study, video equipment was placed in 50 parents' vehicles by researchers. The researchers found that parents were likely to have their kids drive during routine daytime hours on familiar roads. The parents never seemed to teach their children higher-level driving skills, like slowing down when nearing a crosswalk in case pedestrians appear and walk across it. The researchers believe this is because these skills have become second nature, so the parents neglect them and focus on the ones they remember having the most trouble with, such as parallel parking.
Learning how to parallel park, however, isn't preparing their children to be in a high stakes situation, which they will inevitably find themselves in. In high stakes situations, it is important that teenagers know how to look for hazards and make good judgements. An example of a situation like this is merging onto and off a highway at high speed.
Driving at night or when it's pouring down rain might be scary, but having your children go through those experiences will make them better and more confident at driving.
Parents can also help their children learn to be safe drivers with programs like Erie Insurance's Join the Shift. Join the Shift is a program that uses engaging activities to help teens be safer drivers. Join the Shift incentivizes teens by giving them points for doing things like creating safe driving videos. $20,000 worth of prizes will be given to students who attain the most points. To learn more about Join the Shift, visit jointheshift.org.
Assure America prides itself in educating its clients so that they can be as protected as possible when the unexpected happens. If you're interested in becoming one of our clients, please call one of our professionals at any of our locations: Weirton, Wellsburg and Chester in West Virginia; Steubenville, Ohio; Louisville, Kentucky; or Pittsburgh, Pennsylvania.
Sources:
https://www.wsj.com/articles/better-ways-to-teach-teens-to-drive-1413915957