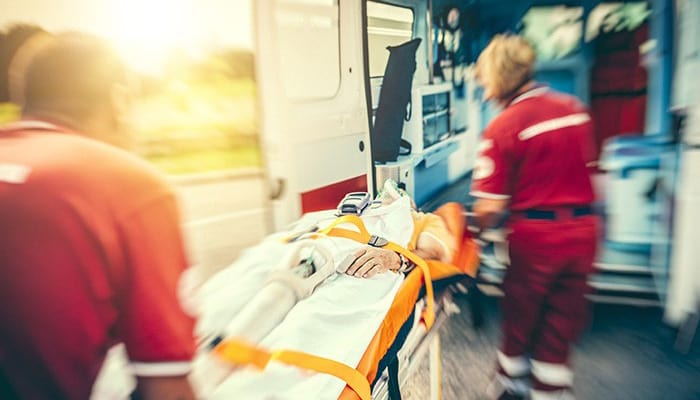 Many people get into accidents because of distractions. In fact, out of the approximate 172,000 people killed in automobile accidents in the past five years, one in 10 of those who died were involved in a crash where at least one of the parties was distracted while driving, according to the data analyzed by Erie Insurance housed in the Fatality Analysis Reporting System.
Distracted driving doesn't necessarily mean checking your cell phone or talking to your friends in the car. As a matter of fact, the data analysis actually shows that daydreaming or being "generally distracted" was the top distraction that was associated with fatal car crashes. Daydreaming or being generally distracted can be defined as being inattentive, lost in thought, or careless.
Daydreaming happens when people use driving as a time to take it easy and relax. This is actually extremely dangerous, as shown by the data. What makes it more dangerous is that people start daydreaming while driving without even realizing the risk that comes along with it, unlike drinking or texting while driving. Statistics from Erie Insurance show that 61 percent of all deadly driving distractions were caused by daydreaming, far outweighing the rest, with cell phone use in second place at 14 percent.
There are ways to avoid getting caught in the middle of a daydream while driving. One strategy to prevent daydreaming is to keep your mind focused with passive forms of engagement, like listening to a radio show or a podcast. The brain will tune these things out when something eventful suddenly occurs while driving. The brain will cease to pay attention to the passive form of engagement and will immediately pay attention to the event taking place.
Another strategy is to not listen to songs you're too familiar with. This can actually encourage you to daydream about the song. You should also never replace boredom with a distraction. An example of this is sending out a text because you're bored. One other tip would be to keep your perception skills heightened. You can practice this by looking out for situations that necessitate action, like changing your speed when the speed limit changes. You can also avoid getting distracted by having a skilled driver in the passenger seat acting as a second pair of eyes.
Staying vigilant while driving and following these strategies can help prevent you from daydreaming, the deadliest driving distraction of them all.
If you're interested in getting financial protection in the unfortunate case that you are injured in an automobile accident by a distracted driver, please call one of our professionals at Assure America at any of our locations: Weirton, Wellsburg and Chester in West Virginia; Steubenville, Ohio; Louisville, Kentucky; or Pittsburgh, Pennsylvania.