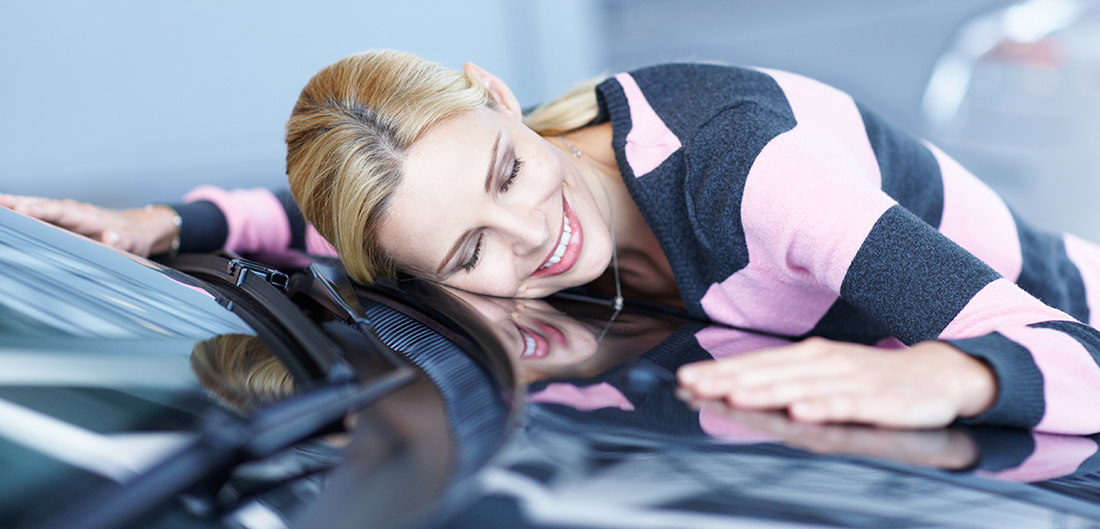 Your new ride still has that new car smell when the unexpected happens: Your car is totaled in a crash. Unfortunately, vehicles depreciate the minute they're driven off the lot, and that means your insurance payout could be much less than what you paid for it.
That's where Assure America and Erie Insurance come in with a coverage endorsement called New Auto Security.
With New Auto Security, if your car gets totaled, it will be replaced with the newest model year, if you've had it less than two years. After two years, your vehicle will be replaced with a model that is two years newer.
Here's an illustration from Erie to show how the coverage works:
Angie* and her husband recently purchased a new SUV. As a family with two children, they wanted a vehicle that would give the family room to grow.
Angie was on her way to work one morning about three months after they purchased the vehicle when – BAM! – her SUV was hit and knocked on its side as she was waiting to make a left turn. The oncoming driver never stopped at the red light. Luckily, Angie was OK and escaped the crash with minor cuts and bruises. Her new car, on the other hand, was totaled.
While she had more than enough insurance coverage, the other driver only had the state-required minimum, which was $10,000. After owning the vehicle for only three months, Angie still owed around $38,000 on her now-depreciated vehicle that was valued at $26,000.
Fortunately, Angie had added the New Auto Security Endorsement to her policy when she talked to Erie agent about her new SUV. The endorsement was roughly an extra $215 annually, which equated to a few extra dollars per month. The coverage filled the gap between what she owned on her vehicle and what it was worth at the time of the crash.
New Auto Security coverage isn't restricted to when you buy your vehicle or when you first insure it with Erie. You can add it at other times, too.
Don't let worries over a possible accident ruin your new-car moments. Talk to an Assure America agent today who can explain the details and give you a quote. We have locations in: Weirton, Wellsburg and Chester in West Virginia; Steubenville, Ohio; Louisville, Kentucky; and Pittsburgh, Pennsylvania.